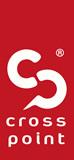 We are a group of closely-knit exploitations, working together to provide for our Romanian clients the home-like freshness of our products, just as they knew it and as they still long for. We are the first and only Romanian group of companies providing poultry meat, cured salamis and boiled/smoked meat products, ready-meals and ready-to-eat products, eggs and egg powder at the highest safety standards and of unparalleled freshness.
For us, freshness is the gold standard, so it is perfectly understandable that it goes along our entire production chain: from our animals and poultry raised responsibly, to the valuable ingredients we use for the products that bear our name and have made us well known for longer than half a century.
For more than 57 years, we have been working responsibly and diligently. We have succeeded in bringing together our ancestors traditions and values, the modern technologies we are constantly investing in, and the ambition to maintain our product freshness and quality. This way, AGRICOLA has defined a new standard for the food well-being, added the responsible business model to the Romanian artisans nature, innovated on the highest quality meat and meat-processing market, and we have also unrelentingly lead our people as their mentors.
We are AGRICOLA. We are the artisans.
Project details
Client: Agricola
Implementation date: 2018
Field of activity: Production, Distribution
Site: Agricola
Crosspoint implementation
The food industry operates according to strict rules and requirements and difficult to implement, especially when we talk about the logistics of the whole group of agricultural companies, with products that have different thermal regime.
The Point Logistix team managed not only to comply with these rules, to harmonize the work operations but also to collaborate with the Agricola team.
The standards imposed by us have been respected to the point and the comma, and for our requirements always found solutions.
Project features:
The unification of all the logistics activities of the group within a single storage and order preparation site, as well as increasing volumes, led to the need to implement a specialized Warehouse Management solution. The very short time from the reception to the shipment, the specific labeling for each customer were constraints that required the adaptation of the implementation strategy and the provision of a very high level of training of the users. Gradual business changes have been greatly synchronized with the activation of system functionalities ensuring a smooth transition of activity.
Standard and advanced features enabled:
3PL
Transportation
Consolidation
Labeling specific retail platforms
Specific customer specification
Packaging management
Document Management
Catch weight management
Integrating scales
Cross Docking
Similar projects