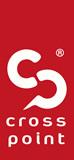 Heidi Chocolat is among the world's leading companies that specialize in the production and marketing of chocolate products.
The company started operating in 1994 when it was founded by the Laederach family, the owner of the chocolate and confectionery manufacturer Confederal Laderach.
At the end of 2012 Heidi Chocolat was taken over by KEX Confectionery. Heidi has expanded its business worldwide by being present on the market in 48 countries.
Project details
Client: HEIDI
Implementation date: 2012
Activity: Production & Distribution
Company site: heidi
Crosspoint implementation
WMS Crosspoint was a complex automation of logistics processes in our warehouse.
Implementation was done professionally and seriously by the Point Logistix team. The commitment to the end result and the flexibility of the team have made the project a success in all respects.
Subsequent support has allowed us to adapt quickly to the demands of our customers.
Project features:
The implementation of Crosspoint WMS was completed in the last quarter of 2012 during a peak period of Heidi Chocolat's work.
Among the specific functionalities, we mention:
Various picking rules for sales channels with different logistic behavior (export, platforms, distributors, Key-Acccount stores, external management, etc.)
The possibility of maintaining multiple logistical attributes such as manufacturer batch, shelf life, expiration date, destination country
mixed storage structure (drive-in, traditional shelves, bulk areas, picking locations)
generate GS1 tags
2D (composite QR) codes
Quality department batch blocking
Declaration of Conformity
stock booking management
Similar projects