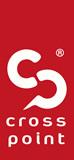 Kara Distrib was established in 1995 and has as main activity the distribution on key-account-gross-horeca-retail sales channels of products: beer, alcoholic and cosmetic drinks.
The company operates in the logistics center in Chiajna – Ilfov, with a total area of 5000 sqm of which 2500 sq m modern warehouse. It owns a car park made up of 90 vehicles (40 freight car and 50 cars).
Project details
Client: Kara Distrib
Implementation date: 2013
Activity: Distribution
Company site: karadistrib
Crosspoint implementation
We have always tried to be among the first companies in our field – Drink Distribution – that bring new technology to the benefit of our employees. So we decided, early in 2013, to implement Crosspoint WMS at Point Logistix in logistics.

We studied the market offerings and chose our current partners for the expertise of warehouse processes and real-time response to customize the solution.

There was no delay in showing the benefits: from stock accuracy to traceability and employee productivity testing, to just a few.

I recommend Point Logistix team for promptness and professionalism.
Project features:
The implementation of Crosspoint WMS within Kara Distrib consisted of tracing all the operations on the company's warehouse. Integration with ERP, SFA, and route optimization solutions later put WMS as a master of stock movements.
In parallel with delivering traceability at vendor batch level, expiration date, and pallet received, some picking algorithms such as centralized training allowed a high speed of operators after implementing the new system.
The performance metrics tracked through Crosspoint and the company-integrated BI solution ensure real-time status of the activity and allow advanced detail analysis.
Similar projects