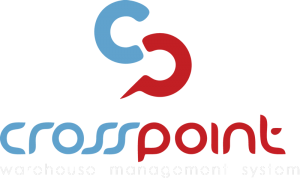 COST OPTIMIZATION
Eliminates excessive stock and non-performing products
TIME SAVING
Optimizes warehouse operations
ADVANCED MONITORING
Stocks and operators, report and issue alerts
SECURITY
Limited access to process-assigned rights settings
COST OPTIMIZATION
Eliminates excessive stock and non-performing products
TIME SAVING
Optimizes warehouse operations
ADVANCED MONITORING
Stocks and operators, report and issue alerts
SECURITY
Limited access to process-assigned rights settings
Crosspoint is a Point Logistix product
We develop and implement solutions
We develop and implement solutions that respond to real-world issues. Our concern is to integrate the logistics, transport, production and IT flows in order to bring them into a fully functional, manageable, controllable and optimized system capable of adapting to the specifics of each company.
Integrated system
We designed Crosspoint as an integrated system that includes dynamic monitoring capabilities for customers who want a clearer picture of the activities that take place in a warehouse.
Optimize and reduce costs
Crosspoint addresses companies who want to know more about their own warehouse operations to optimize and reduce their costs.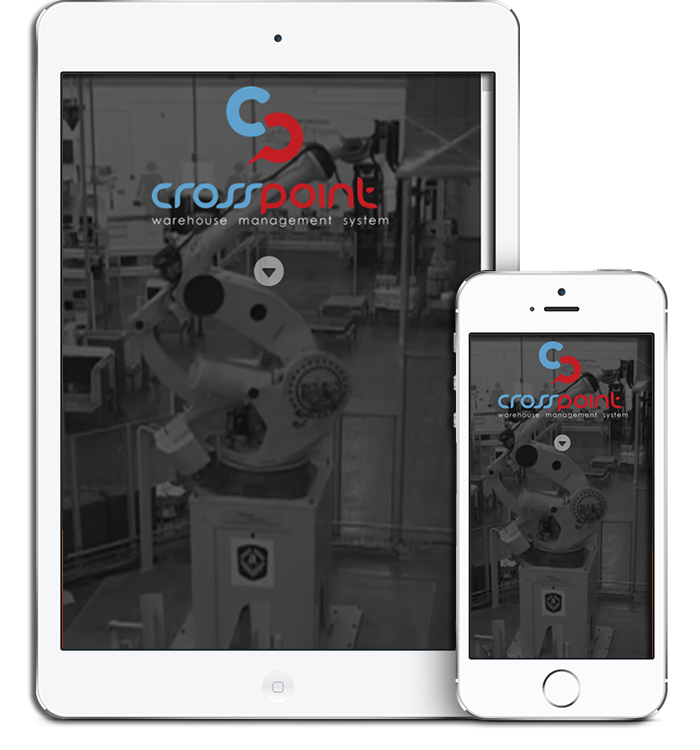 Manages deposits and multiple areas
Divide the warehouse into physical locations and virtual areas
Allows warehouse management
Allows an unlimited number of locations and landmarks
We designed Crosspoint starting from the core values:
Everything is due to an extraordinary partnership!
When we started implementing Crosspoint, we had big losses every month, 40 tons of products I can not find anymore. Today the situation is quite different, we have increased efficiency and productivity.
Although all costs have risen: salaries, car fleet, indirect costs, we have remained at the same processing price, just two and a half years ago, because we managed to keep all processes under control.
We finished the inventory this year on all business lines, close to 0, which is absolutely incredible given that we have 600 SKUs and a monthly turnover of 11-12 million.
This is due to the extraordinary partnership we have with the Point Logistix team.
Radu TIMIȘ
– President, Cris-Tim Group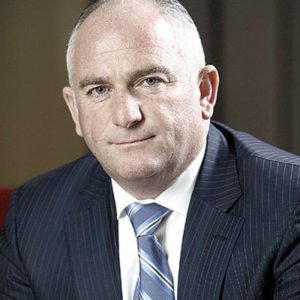 We recommend Point Logistix with great confidence!
We chose Crosspoint WMS 3PL (third-party-logistics) as a solution, to manage and optimize the complex logistics flow of Automobile Bavaria Group and MHS Truck & Bus Group.
With the help of Point Logistix specialists, who have very well identified the particularities of our business, we have achieved a significant optimization of the logistics processes and related costs.
Also, through them, we have set the foundation for the future development of our logistics network.
We are very pleased with the results and the choice we made, so we recommend Point Logistix with great confidence.
Răzvan BARBUL
– Logistics Manager, MHS Logistic Services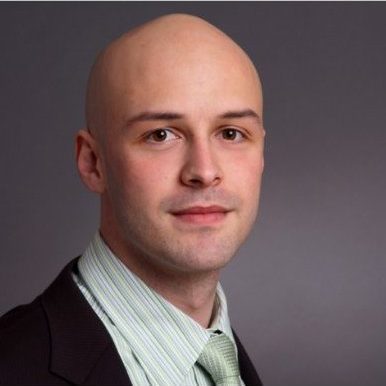 We recommend this team!
Point Logistix has very well understood our business specifics and internal procedures, which has significantly reduced implementation time. After optimizing internal logistics, we decided to extend the initial application by developing additional modules. We recommend this team for professionalism and ability to overcome deadlines, even when these are very tight.
Paul COPIL
– Operations Manager, Fashion Days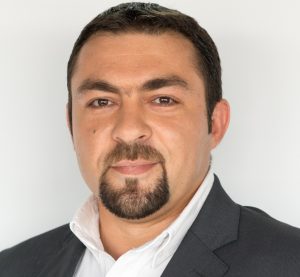 We consider the implemented project a real success!
From March 2010 until today, it was not a year in which we did not have an extension of capabilities. We have extended Crosspoint, with additional functionalities, to the 10 warehouses that ALKA currently owns in Romania.
At the first inventory I registered the first benefits. The differences between the scriptural and the physical stock have zeroed in. However, the best signal came from our employees, who told us that "now it is gone and so we must do everything right."
The level of service in logistics, a benchmark in our industry, has increased dramatically. We have become a standard in the market, with the service level over 97%.
Thank you Crosspoint, thank you Point Logistix.
Cristi PETCU
– Deputy General Manager, ALKA Group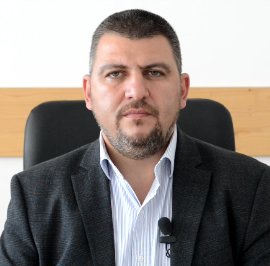 I highly recommend the Point Logistix team!
Choosing a robust WMS system that can quickly adapt to business changes has been a decisive criterion in choosing Crosspoint WMS, developed and implemented by Point Logistix. We implemented the solution first in the logistics center in Pitesti, then we decided to extend in the regional subsidiaries of Caroli Foods. The involvement of the consultancy and implementation team was decisive in the success of the project. We quickly achieved the desired benefits and decided to extend the project by implementing new modules and functionalities that helped us have better control over the entire supply chain. Projects often had very short implementation deadlines and the speed with which we have put them into practice, without affecting the 24/6 workload of the logistics team, was extremely important to us. I highly recommend the Point Logistix team for the quality of the implemented solutions and the professionalism of the project team.
Leonard OȚELEA
– Logistics Manager, Caroli Foods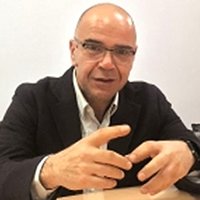 The solution was found at Point Logistix!
In 2017 we launched a new project involving the reorganization of the logistics flow within the MHS Group. The most important phase of the project involved the implementation of a new Warehouse Management System. Fortunately, the solution was found at Point Logistix. Along with these, with Crosspoint, the transition was not easy, but it was successful. We are pleased to welcome the products and services offered by Point Logistix.
George MATEI – Parts Manager, MHS Truck & Bus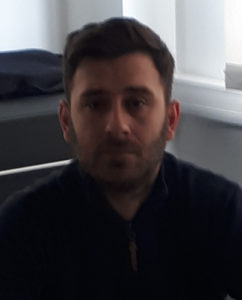 I consider this project a great success!
We have decided to implement a WMS and an integrated order management module to one of our major customers. Performance indicators are impressive. With the Crosspoint WMS suite, we've improved most of our warehouse operations. I consider this project a great success and I highly recommend the Point Logistix team for the quality of the product.
Ioan IACOB-FLORIA
– Deputy CEO and Chief Financial Officer, Aramis Invest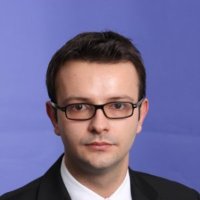 We believe Crosspoint is a real success!
We have been working with the Point Logistix team for over 4 years. Together, we implemented the Crosspoint solution in two major projects: one at the Automotive plant in Blaj, the other for our logistics provider, Izvocart.
Beyond the implementation goals, Crosspoint helps us greatly in standardizing processes.
We believe that the application is a real success, both through the wide range of solutions and the rapidity with which Point Logistix develops new functionalities that make our processes more efficient.
Thanks to Point Logistix team.
Cristian GROZA
– Logistics Manager, Bosch Rexroth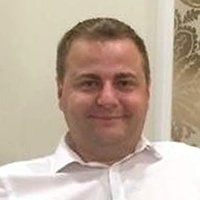 The project is a success from all points of view!
WMS Crosspoint was a complex automation of logistics processes in our warehouse. Implementation was realized professionally and seriously by the Point Logistix team. The commitment to the end result and the flexibility of the team have made the project a success in all respects. Subsequent support has allowed us to adapt quickly to the demands of our customers.


Mădălina IONIȚĂ – Warehouse & Logistics Operation Manager, Heidi Chocolat
We recommend this team for the quality of the developed applications!
We have selected Point Logistix to deploy a Warehouse Management System application for e-Commerce Mega Image operations.
The suite, as well as the additional modules, helped us streamline the operations of the order preparation and delivery efficiency.
We recommend this team for the quality of their applications and for the professionalism they have shown, both in the implementation phase and later on.
We will continue to trust their services and other projects.


Cătălin CODREȘ – e-Commerce Manager, Mega Image
We have a trusted partner in Point Logistix!
We have in Point Logistix a trusted partner with whom we have implemented processes automation solutions. Often we had very short deadlines, but we found in this team the understanding and level of involvement needed to come up with the solutions we needed in a timely manner. Over the years, a relationship based on collaboration, understanding and trust has been strengthened. Point Logistix is currently an important partner in our projects.
Daniela CATRINOIU
– IT Manager, FAN Courier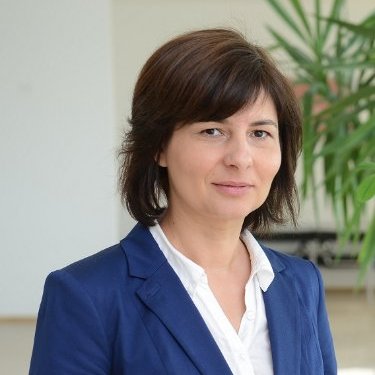 Crosspoint adapts to business and not vice versa!
Through our collaboration with Point Logistix, we benefit directly from the know-how and experience accumulated by our team from continuing to interact with different businesses and logistics processes: from fashion to food. This makes the Crosspoint suite very versatile and responsive to the current challenges in the logistics environment. Shortly, solutions adapt to business and not vice versa.
Victor DĂNILĂ
– Supply Chain Manager, Orkla Foods Romania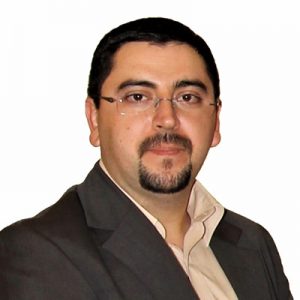 We recommend Point Logistix team for quality and professionalism!
Successful and continuous improvement of Crosspoint WMS with the help of Point Logistix team led both to the optimization of logistics flows and to a very good control of the stocks within the FF Group warehouse.
We recommend the Point Logistix team for quality and professionalism.


Roxana FIEREȘTEANU – Operations & Financial Director, FF Group
Crosspoint was the answer for us!
Crosspoint was for us the answer to an imperative and stringent requirement of one of our most important customers, one of the world's largest automobile manufacturers.
The software solution provided by Point Logistix has improved some processes and, moreover, has been recognized the potential within our multinational, being implemented in two other factories.
It should be noted that the support granted during the development, implementation and post-implementation period was professional and unconditional.


Marius Florin ION – IT Coordinator/Supervisor, Adient Automotive România

Contact us for a live demonstration!
Do you want to know more about the operations in your own warehouses, to optimize and reduce costs?
Do you want to see how Crosspoint WMS works in real terms?