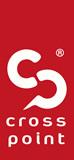 Recunostinta Factory is the most important investment in the area and one of the most modern cold cuts factories in Romania. Situated in the Filipeștii de Pădure, Prahova County, the factory has a surface area of ​​15.000m2, capacity of 150 t / day and over 800 employees.
Project details
Client: Recunoștința
Implementation date 2019
Field of activity: Producție
Site: Recunoștința
Crosspoint implementation
Project features:
The outstanding results of the Crosspoint WMS implementation within the Cristim group in the finished product area have led to the decision to expand the group's production team both in the logistics area and in the production activities. which ensured the Quality Management area were powerful tools that allowed the correct setting of Critical Process Rules for the Food Industry.
Standard and advanced functionalities implemented:
Supply
Quality Management
Supplier Consignment
Production Reporting
Traceability
Similar projects