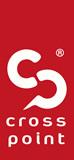 Ana and Cornel are one of the main producers and distributors of meat products in Romania.
With 25 years of age, the Ana and Cornel brand is a tradition, providing coverage nationwide.
Since 2012, Ana and Cornel products are exported to countries such as England, Greece, Italy, Spain.
Distribution is provided by 3 logistics centers in Romania, with over 200 vehicles serving 100 of its own Ana and Cornel stores and over 3,000 distributors.
Since May, the brand name Ana and Cornel is no longer a monolith brand, it is found in the product brand and the retail brand.
The corporate brand name is Carnia; changing the brand of a company we have been working for for several months reflects the larger or smaller changes of our organization in recent years; we grew up, we grew up, we adapted and we learned important lessons; our brand had to reflect all these things.
The transition from a monolithic brand structure (where the company, its own products and shops use the same brand name and the same image) to a modern, agile and flexible structure places us among the major global consumer goods manufacturers and will give us generous opportunities to strengthen solid relationships with our collaborators, to develop our market position and even to create new brands of products or services.
Project details
Client: Carnia
Implementation date: 2019
Field of activity:Production, Distribution, Retail
Site: Carnia
Crosspoint implementation
Project features:
The desire to optimize logistics processes and to have a logistics system that can aggregate the rules and the specificity of several game ranges led to the decision to implement Crosspoint Warehouse Management. Some of the requirements set in the early stages of the project were of high complexity, being brought by the industry in which Carnia operates, the interfaces with existing IT software and hardware systems (ERP, routing, retail) and automation to be achieved.
Standard and advanced features enabled:
Catch Weight Management
Purchase Order Management
Stock Optimization
Conveyor Integration
Production Packaging
Zone Picking
Route Optimization System Integration
Full Crate Picking and Piece Picking
Similar projects