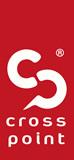 SLS Cargo is a Romanian company presenting itself directly in 5 countries – Romania, Bulgaria, Italy, Slovenia and Croatia and part of one of the largest global network, Kerry Logistics.
In Romania we are present through 8 strategic operational offices located on the territory of the country in order to better serve the clients and the specific needs of each geographical area.
We are trying to differentiate ourselves from the multitude of solutions in the transport and logistics market by offering our clients a fair price / time of transit ratio and a quality service provided by experienced people and the necessary training.
Project details
Client: SLS CARGO
Implementation date: 2018
Field of activity: Servicii
Site: SLS CARGO
Crosspoint implementation
One of the reasons why SLS Cargo was able to grow was that we offered our customers the flexibility they needed. That's why when we decided what WMS we will implement in our warehouses, one of the requirements was for the new partner to understand our business model. The Point Logistix team not only understood what we and our customers needed but always surprised us with new solutions and availability 24/7 throughout our implementations as well as our collaboration.
Our goal is to grow with our customers and to provide them with quality services and in the logistics area we are convinced that together with Point Logistix we will be able to exceed the expectations of our customers by optimizing logistics processes and reducing costs.
Project features:
The implementation of complex logistics partners in various industries has forced the concurrent implementation of different reception, storage, picking, inventory and load strategies.
Standard and advanced features enabled:
Batch Picking
Order Picking
Batch and serial number management
Logistics of returns
3PL
VAS (Value Added Services)
WEB
EDI
Similar projects