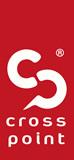 MHS Truck & Bus Group Romania is the general importer in Romania of MAN trucks and buses and Neoplan coaches. It has eight own competence centers. He is an authorized partner of VW Commercial Vehicles for Sales and After Sales in Brasov. It is the largest and best performing MAN importer in Central and South Eastern Europe. It provides jobs for 339 employees and records an annual turnover of 115 million euros.
Crosspoint implementation
In 2017 we launched a new project involving the reorganization of the logistics flow within the MHS Group. The most important phase of the project involved the implementation of a new Warehouse Management System.

Fortunately, the solution was found in Point Logistix. Along with these, with Crosspoint, the transition was not easy, but it was successful.

We are pleased to welcome the products and services offered by Point Logistix.
Project features:
Implementation of Crosspoint WMS for the MAN importer in Romania, MHS Truck & Bus consisted first of all in a careful analysis of the specific logistics business in the company, followed by the implementation of organizational and system solutions through which all the logistics processes were accumulated in the WMS solution.
Advanced storage and order preparation algorithms have brought together the specifics of urgent commands, stock and cross-docking. Integration with carrier and courier solutions facilitates better traceability in this respect.
Complaint management and return flow were also some of the project's targets. Supply management management has been another industry-specific critical functionality since go-live.
Similar projects