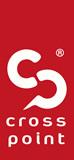 Caroli Foods is one of the largest fresh sausage companies in Romania. It was established in 1994 and has a portfolio of brands and products covering all consumer segments at national and international level.
Caroli Group includes Caroli Foods Group SRL, Caroli Brands SRL, Caroli Management SRL and Tabco – Campofrio SA.
Project details
Client: Caroli Foods
Implementation date: 2010
Field of activity: Distribution, Production & Services
Company site: carolifoods
Crosspoint implementation
Choosing a robust WMS system that can quickly adapt to business changes has been a decisive criterion in choosing Crosspoint WMS, developed and implemented by Point Logistix. We implemented the implementation first in the logistics center in Pitesti, then we decided to expand into the regional subsidiaries of Caroli Foods. The involvement of the consultancy and implementation team was decisive in the success of the project. We quickly achieved the desired benefits and decided to expand the project by implementing new modules and functionalities that helped us have better control over the entire supply chain. Projects often had very short implementation deadlines, and the speed with which we have put them into practice, without affecting the 24/6 workload of the logistics team, was extremely important to us. I highly recommend the Point Logistix team for the quality of the implemented solutions and the professionalism of the project team.
Project features:
The implementation of Crosspoint WMS within the Caroli Foods Group coincided with major changes in the supply chain of the group, the merger with Tabco Campofrio and the unification of existing production facilities as well as changes in the sales structure. The very short deadlines in the project were amplified by a merger dynamics for which the Warehouse Management system was an essential support tool. Implementation in the central warehouse in Pitesti continued with expansion into 6 regional branches. Existing streams and functionality of the solution have been customized to meet business requirements. The most important of these are:
3PL
Flux HUB
Cross Docking
Packaging Management
Manageable Product Management
KPI
Multi ERP Integration, Route Optimization, BI
Automatic Alerts
Stock Optimization
Similar projects