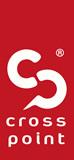 FF Group Romania was founded in 1999 under the name of Elmec Romania and is currently the most important national retailer of sports and fashion items, being part of the Folli Follie international group. The company owns an exclusive network of exclusive stores.
The premium portfolio of brands distributed and marketed by FF Group Romania has imposed the development of innovative multibrand retail concepts that have become the favorite destination of fashion lovers. The first multibrand concept, launched under the name Famous Brands, has become known and appreciated by all fashion, style and international fashion lovers.
Project details
Client: FF Group Romania
Implementation date: 2009
Activity: Distribution
Company site: ffgroup
Crosspoint implementation
Successful and continuous improvement of WMS Crosspoint with the help of Point Logistix team led both to the optimization of logistics flows and to a very good control of the stocks within the FF Group warehouse.
We recommend the Point Logistix team for quality and professionalism.
Project features:
The FF Group project addressed multiple challenges the Fashion industry raises in the logistics segment. From the nomenclature management of articles of over 10,000,000 patterns, colors and sizes, to the repetition of barcodes attached to items from one season to another, to the absence of barcodes in some cases, these and many more were mandatory functionalities in implementing a system.
The benefits were immediate: Optimization of the storage space through the system's compacting, a quick inventory time both in the warehouse and in its own stores, the reception of the receipts and orders according to the flow type: receipts from the supplier (with / without required labeling), cross-docking receipts, custom retail orders, external customers.
The opening of two online stores in 2016 and 2017 respectively required specific optimizations (picking, system communication, client document issuance, return streams), and integration with courier platforms, all coexisting in Crosspoint WMS without affecting the specificity of each segment.
Similar projects