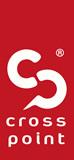 Noriel is the largest retailer specialized in toys in Romania, with a network of 72 stores in continuous expansion, but also an online store. Noriel is the childhood toy destination, but also for clothes and accessories for boys and girls, including babies, the main purpose in everything it does is to bring smiles to children's faces.
Project details
Client: Noriel
Implementation date: 2018
Field of activity: Distribution, Retail
Site: Noriel
Crosspoint implementation
Point Logistix is ​​the partner who has provided us with the perfect solution for inventory management in our group of companies. With their help, we optimized logistics flows and we have excellent inventory control. Real time communication with the Point Logistix team is the key element of our relationship and we have always had all their support both during the project and in the implementation of new functionalities.
Project features:
The variety of sales channels, the management of the articles of several companies and the optimization of the activity by introducing multiple picking strategies were some of the reasons that led to the implementation of Crosspoint WMS within the Intertoy / Noriel group. Implementation speed was a necessary thing, this being done immediately before one of the peak times of the year for the company. Integration with ERP solutions was accomplished immediately after the analysis was complete.
Standard and advanced features enabled:
Identifying articles and creating articles derived from parent articles based on specific attributes
Centralized picking
Batch Picking
Put-away with multiple rules
Replenishment with dynamic priorities
Checking
Milking
Courier integration
Partial reception
Cycle count
Similar projects