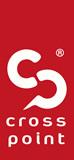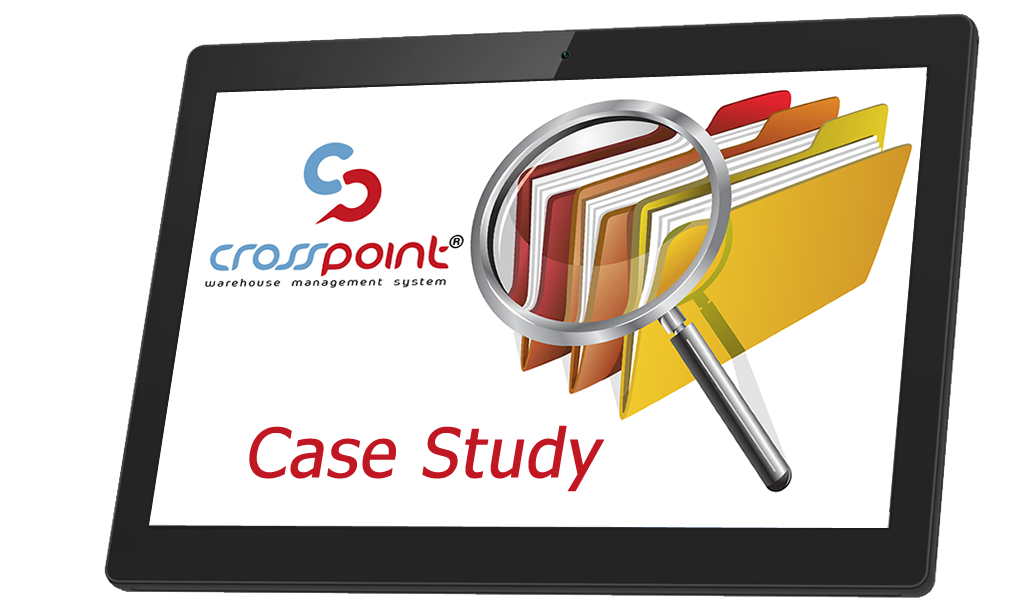 CROSSPOINT IMPLEMENTATION – CASE STUDY
About the Company
Just Master Activities is an import and distribution company with a strong presence in the FMCG market in Romania, holding top positions in the market segments in which it operates.
The company operates nationwide and has more than 2,800 outlets. It has an efficient logistics structure adapted to the flow of goods, which allows the use of modern distribution channels alongside traditional ones.
Some of the project challenges
The reduced number of spaces reserved for picking compared to the large number of landmarks;
Need for very high accuracy in delivery orders;
A large number of commands with a small number of landmarks;
New attributes within master data;
Large number of interfaces with the ERP application;
Sales prescriptions requiring dynamic conversion between equivalent products.
Solution
The Go-live in the Just Master Activities warehouse was held on February 1, 2017, and during the next months other modules needed to optimize existing processes within the organization were implemented.
Implementation coincided with the move of the logistics structure to a new warehouse, which allowed for a redeposition of the stock based on the put-away criteria included in the solution.
Full coverage of the scenarios by performing a detailed analysis allowed a fluid transition to the new workflow and a rapid adaptation of the team from the warehouse to the new procedures.
Crosspoint WMS
Testimonial Valentin Bălănescu
Logistics Director,
Just Master Activities:
WMS deployment motivation
post-implementation results
direct and indirect benefits
return on investment
relationship with the implementation team
Feedback on using Crosspoint
Initially implemented features:
Vendor Batch Traceability
Quality Mode
Advanced Put-away Criteria
Advanced Horizontal and Vertical Replenishment Criteria
Order picking to manage volume controls
Batch picking to manage small orders
Consolidate to aggregate orders with the same destination
VAS Labeling and Packaging Products
Integrated IT solutions (about 20 active interfaces): ERP, EDI couriers.
Checking commands with workstation integrated with mass scanner
Partial reception to allow quick unlocking of the accepted and available sales area of ​​already validated items
Label Integration Process for Special Requirements
Kiting activity with variable recipe and interchangeable products
Return and Commodity Custody
Existence of multiple zones with specific replenishment rules
Possibility of blocking items for certain locations in the store, blocking locations for specific items
Minimum, Maximum, Critical Reserve Stock Management
Integrated AWB automatic wrapping consolidation flow
Generate transport proposal by volume command
Team Load Monitoring and User Level Score
Complete package status traceability by integrating courier solutions directly into WMS. Crosspoint interrogates courier IT systems to provide complete information on delivered package status
WMS Deliverability Performance Indicator
Later implemented features:
Supply
There was a need to improve the procedure of supplying goods from suppliers and to bring this process into the logistic flow management application, ie in WMS. Account was taken of both general supply rules (stock days, average daily order, sellable stock) as well as the rules agreed with suppliers (minimum supply quantity, multiple buss, lead time). The module allows for the management of the supply of goods from suppliers, taking into account the company's internal policy and business conditions agreed with the partners.
Packaging Management
The module allows the management of CHEP pallets, all the project being adapted to the supplier's collaboration (document records, customized format, standard packaging).
Operations norming & cost management
Historical data provided by Crosspoint at traceability level leads to the establishment of a standard per accepted organization-wide operation. It can be used to measure team performance or individual members' performance, while being an analytical tool for a given volume of operations (day tasks, for example) and peak time simulations.
Monitoring Dashboard
Monitoring Dashboard has allowed immediate analysis of the status of operations, according to the degree of operations load and the relocation of resources according to critical processes;
Request details!
Do you want to know more about the operations in your own warehouses to optimize them and reduce costs?
Reducing inventory time

50%

50%

Traceability

100%

100%

Picking productivity increase

60%

60%
Post-implementation results
We have always considered it a priority to maintain the quality of the delivered solutions and projects. We take this aspect of our work very seriously and devote important resources to fulfilling this goal.
The decision to implement a WMS has come as a natural consequence of our desire to optimize logistics flows and streamline distribution service costs. Since the first talks with potential solution providers of this kind, Point Logistix has been highlighted by its openness in providing viable solutions, in line with the specificity and complexity of our business, and later, during the project, by including in the project good practice advice from previous projects. The benefits of the project can be highlighted, but not limited to: increased productivity, stock accuracy, storage optimization and traceability. I refer to the traceability available at logistics level of inventory and customer order stage, from placement to receipt. Considering the project's success and post-implementation collaboration, I strongly recommend the Point Logistix team both for the WMS Crosspoint solution and for the openness, involvement and know-how of the project team.