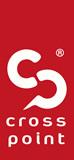 Aramis Invest, launched as a brand in 1994, is one of the largest upholstered furniture factories in Eastern Europe. He is a member of ARAMIS GROUP, an integrated chain of companies located in Baia Mare. The group coordinates the entire production process for a wide range of upholstered furniture, sofas and mattresses, from the design and processing of raw materials to quality control, storage and shipping.
Aramis Group has become one of the most important regional employers with over 4,500 employees.
Project details
Client: Aramis Invest
Implementation date: 2013
Field of activity: Production
Company site: aramisinvest
Crosspoint implementation
We've decided to implement a WMS and an integrated order management module to one of our major customers. Performance indicators are impressive. With the Crosspoint WMS suite, we've improved most of our warehouse operations. I consider this project a great success and I highly recommend the Point Logistix team for the quality of the product.
Project features:
The implementation of a WMS solution within Aramis Invest came as a necessity due to the increased complexity of logistics processes by splitting inventories between the finished product's warehouse and the delivery of some customer groups through an external logistics center whose IT solution had to be integrated. The main functionalities implemented include:
Client Order Management
Transport Planning
Teaching Production
Traceability of specific stock parameters:

Production date
SSCC palette
FSC Tip

Integrating stock movements with the ERP solution used
EDI integration
Planned Truck Reception and Qualitative Inspections
Document Management
Billing
WEB module
Similar projects