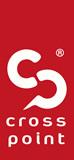 eMAG is the Romanian company that has become the leader of the online trading market in our country through continuous investment in technology and services.
In order to expand the range of products sold, as well as to support companies that want access to a much larger market of customers, the eMAG Marketplace platform was launched.
eMAG Marketplace paves the way for a simple and fast commerce that attracts more and more partners and visitors every year, being the online environment for those who already have an established business or are on the go.
Project details
Client: eMAG MKTP FBE
Implementation date: 2019
Field of activity: Servicii
Site: eMAG Marketplace
Crosspoint implementation
To implement the Fulfillment By eMAG project, it was necessary to quickly find a Warehouse Management System solution, which would be easily configurable to the needs of this project, and with a team that would quickly implement all the functionalities specific to this project. The application we decided to use is Crosspoint from Point Logistix, an application and a team that helped us start the FBE project in a record time.
I recommend this WMS application, which, together with the dedicated team at Point Logistix, can make projects a reality in a very short time and with all the functionalities necessary for a very good management of warehouse flows.
Project features:
The need to choose the Crosspoint WMS solution for the eMAG MKTP FBE project has evolved from the experience of the logistics operator solution as well as from the flexibility shown by the solution during the previous projects in the group. The deployment directions were driven by the development of a complex integration with eMAG MKTP APIs and continued with the deployment of advanced functionality in the warehouse flow area.
Standard and advanced features enabled:
3PL
Integration of reception volumetry equipment
Packaging Management
Normalization and Cost Management
Value Added Services
Document Management
Batch Picking
Checking
Similar projects