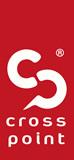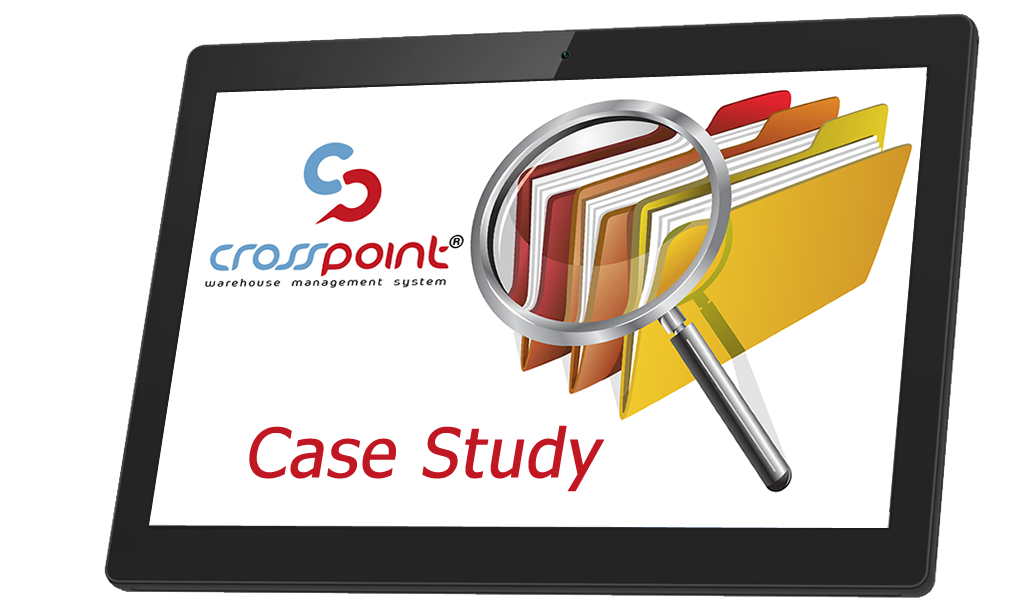 CROSSPOINT IMPLEMENTATION – CASE STUDY
About the Company
Cris-Tim is one of the best-known companies in the Romanian sausage market, based on some important values: care for people, responsibility, innovation, tradition and quality . We offer a diverse range of safe and fresh food products. The main objective of all Cris-Tim points is to respect quality, product safety and environmental protection. That's why getting quality certificates is the confirmation of meeting the highest standards.
Some of the project challenges
Large number of items of variable weight;
Diversity of the types of managed items (sausage, dairy, ready-meal);
Diversity of sales channels served:
Platform
Export
KA Magazine
Direct Distribution
Regional Deposits
Own Stores
Cash and Carry Deposits
The logistics structure in continuous transformation given by the relocation of the logistics center from Mogosoaia to Filipesti;
Increasing volumes;
Changes in warehouse layout;
Strong activity in warehouses (24/6), without the possibility of an interruption in WMS initialization.
Solution
The decision to implement the Crosspoint solution within the Cris-Tim group came as a result of the requirement to unify and optimize the activities in the logistics area.
The project started in 2014 by implementing the WMS component within the central forest depot. Enlargement immediately followed the inclusion of the 6 regional deposits. Later, the Mogoşoaia Regional Headquarters was implemented, allowing for the unification of the entire logistics flow at the company level.
The related activity of other departments with a direct logistical impact such as the Auto Department, through Crosspoint Fleet Management, the Crosspoint Purchasing and Planning Purchasing department, have been brought together at the level of the Crosspoint suite implemented solutions.
Active tracking of performance metrics has led to periodic process optimization at logistics level. The implementation of advanced data capture technologies has led to better results of the Logistics department. All warehouse-level activities have been normalized and team and individual performance can be historically compared and analyzed.
Crosspoint WMS
Testimonial Radu TIMIŞ
president,
Cris-Tim Group

WMS deployment motivation
post-implementation results
direct and indirect benefits
return on investment
relationship with the implementation team
Feedback on using Crosspoint
WMS implementation
Testimonial Anişoara Cioroba
Logistics Manager, Grup Cris-Tim
WMS implementation
Testimonial Alexandru Tica
Chief of warehouse Filipeşti, Cris-Tim
WMS implementation
Testimonial Laurentiu Bisceanu
WMS Administrator, Grup Cris-Tim
Features of the suite initially implemented:
Traceability at batch level and expiration date
Reception based on TCP integration with floor scales.
Multiple reception scenarios by type: delivery from production, external group suppliers, transfer between locations.
Put-away palette to target storage based on system-managed rules
Palette and shuttle replenishment for automatic pick-up refueling proposal
Catch Weight Management for variable weight items management
Order picking to manage volume controls;
Wave Picking for small but large-scale commands
Value Added Services for orders for platforms that require specific tagging and batching
Pallet verification flow to allow uploads
Kitting for promotional packages;
Integrating with scales for automatic weight picking from picking scales, flooring for verification purposes and integrated into machines;
Flux HUB has enabled the traceability of prepaid orders in a central warehouse with cross-docking through one or more regional locations to the final customer.
Reports and KPI
Transport to track the traceability of the uploads and associated costs.
Integrated IT solutions (approximately 40 active interfaces): ERP, MRP, BI, Route Optimization, SFA, GPS;
Automatic system administrator alerts and automated reports per department
Accumulated document printing, generating multi-command cumulative billing.
Features of the suite later implemented:
POD
Proof of Delivery (POD) has allowed complete traceability of documents, items and packaging to the final customer;
Return module
The return module has streamlined the RMA type of warehouse activity. Optimizations have been expanded by implementing the EDI area to automatically take orders from Key-Account Partner Systems;
The Supply and Planning Module
The Supply and Planning module led to the automatic generation of purchase orders based on a sales forecast, both in issuing orders for the group factories and in replenishing regional warehouses;
The Activities Standard Module
The Activities Standard module allowed to obtain a unit score per employee, regardless of the logistical activities allocated;
Monitoring Dashboard
Monitoring Dashboard allowed the immediate analysis of the status of the operations, according to the degree of loading of the operations and the relocation of the resources according to the critical processes;
Fleet Management
Crosspoint Fleet Management allowed the integration of the area of roadmaps, maintenance, insurance and taxes;
Packaging Management
Packaging management for monitoring the flow of pallets, shuttles, basements, etc.
Request details!
Do you want to know more about the operations in your own warehouses to optimize them and reduce costs?
Stock accuracy

99,95%

99,95%

Accuracy of deliveries

99,83%

99,83%

Increase packaging stock accuracy

70%

70%

Traceability

100%

100%

Paperless Logistics Processes

100%

100%

Fast return of investment (12 months)

100%

100%

Inventory time

30%

30%
Very good results
We have always considered it a priority to maintain the quality of the delivered solutions and projects. We take this aspect of our work very seriously and devote important resources to fulfilling this goal.
We, Cris-Tim, are an integrated company starting from production, selling (where we have sausage), ready meal, catering, dairy and a very important component, with high costs: logistics. We have 10 warehouses: 2 central and 8 local, with over 200 vehicles involved in transportation.

The art of any company and any manager is to optimize the relationship between price and quality to cope with the competition. Until we implemented Crosspoint WMS we had very large losses, high costs, dissatisfied people, dissatisfied customers, and by no means were market leaders through the quality of services as we were through brand and product.

When I started implementing Crosspoint, two and a half years ago, I had about 40 tons of products a month that I can not find anymore. Today we have increased efficiency and productivity. Although all costs increased: salaries, car fleet, indirect costs, we remained at the same production price, about 1.1 Lei / kg, due to the fact that we managed to keep all processes under control. We finished the inventory this year on all business lines, close to 0, which is absolutely incredible given that we have 600 SKUs and a monthly turnover of EUR 11-12 million.

This is due to the extraordinary partnership I have had with the Point Logistix team, super-professional, super-professional people. We are so pleased with everything that is going on, that I recommend to those who want to implement a Warehouse Management system to choose them without any retention. If someone wants to know this system I invite them to me, we open the gates and show that what exactly they say is happening.

We look forward to Cris-Tim.