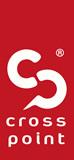 Bosch Rexroth is one of the leading specialists in the field of drive and control technologies. Develops innovative concepts for machine and plant builders around the world. With over 200 years of experience and good industry knowledge, the company can provide the right solutions for specific requirements.
Project details
Client: Bosch Rexroth
Implementation date: 2014
Field of activity: Production
Company site: boschrexroth
Crosspoint implementation
We have been working with the Point Logistix team for over 4 years. Together, we implemented the Crosspoint solution in two major projects: one at the Automotive plant in Blaj, the other for our logistics provider, Izvocart.
We have found that, beyond the initial implementation goals, Crosspoint helps us greatly in standardizing processes.
We believe that the application is a real success, both through the wide range of solutions it offers and the speed with which Point Logistix develops new functionalities that make our processes more efficient.
Thanks to Point Logistix.
Project features:
The implementation of Crosspoint WMS in Bosch Rexroth came as a necessity as a result of the increased volume of merchandise in the component outsourced warehouse. The use of the parts within the production line has placed a very high accuracy in picking and picking processes. In order to streamline the delivery process, it was necessary to implement a complex put-away algorithm so that the sampling times were then minimized.
Main functionalities include:
Reception
Personalized Put-away
Split picking per area depending on the type of packaging
3PL
Similar projects