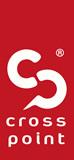 Automobile Bavaria Group Romania has 12 BMW dealers and a Rolls-Royce service. It is the largest group of BMW dealers in Central and South Eastern Europe.
Automobile Bavaria Group is the only BMW Special Competence Center for Special Sales in Romania, with the exclusive supply of special BMW cars for diplomatic authorities and missions.
Automobile Bavaria Group sells its BMW, MINI, Rolls Royce automobile dealers network, new and rolled BMW motorcycles. All brands benefit from specialized service with national coverage.
Project details
Client: Automobile Bavaria
Implementation date: 2017
Activity: Distribution
Company website: automobilebavaria
Crosspoint implementation
We chose Crosspoint WMS 3PL (third-party-logistics) as a solution for managing and optimizing the complex logistics flow of Automobile Bavaria Group and MHS Truck & Bus Group.
With the help of Point Logistix specialists, who have very well identified the particularities of our business, we have achieved a significant optimization of the logistics processes and related costs.
Also, through them, we have laid the foundation for the future development of our logistics network.
We are very pleased with the choice made and the results, so we recommend Point Logistix with great confidence.
Project features:
Automation of Automobile Bavaria began with a period of analysis of space dimensioning and process organization with the implementation of the Crosspoint WMS solution.
Selection, pick-up and picking scenarios that were most suited to each stream (stock, urgent, cross-docking) were selected, and the functionalities needed to reach the proposed performance indicators were selected. Integration with courier and carrier systems allows for transparent monitoring of both operations and costs.
Among the advanced modules implemented, we mention:
3PL
Cross Docking
Packaging Management
Stock Optimization
WEB module
Value Added Services (VAS)
Similar projects