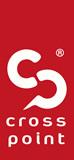 Miniprix is a discount / outlet store that offers a wide range of clothing and footwear at the lowest prices and for all age groups. MiniPRIX opened its first store in Bucharest in December 1999 and currently has four stores in Bucharest (Otopeni, Piața Română, 1 Mai, Militari), respectively an online store (launched in September 2009).
Crosspoint implementation
The WMS for miniPRIX is the fresh air of every day. It makes our work easier and clearer, it's more the value we needed: from the operations in the warehouse to the excellent relationship we have with the Point Logistix team. I met some real professionals, whose services we benefit every day.
I recommend it with confidence and gladly!
Project features:
The implementation of Crosspoint WMS within the miniPRIX was carried out in several successive phases which led to the placement of the WMS system as the basis of any stock movements at company level. After implementing the online deposit and rethinking the entire process not only logistics but also general eCommerce (from the decision of the master system at the level of creating article codes, to the new procedures for uploading content, calculating available stock and invoicing) , followed the implementation of the company's stock warehouse with a specific production process for the series that go online and one of the recommended selling price for the offline segment.
Traceability is included in the WMS up to the store receipt for both stock merchandise and online pickup orders. The next step was the development and implementation of a market-like platform that allowed partner companies to exhibit stock on the miniPRIX site, with the entire process of creating, accepting items, sourcing and delivering the system.
The connections with the systems of 5 couriers made possible not only the automatic generation of AWB but also the implementation of advanced functionalities such as the tracking of cash on delivery type, the automatic creation of receptions in the warehouse based on courier parcel status. The migration to new technologies and platforms made by miniPRIX in the recent period has once again underlined the robustness of the implemented system that has adapted to the new requirements without impacting the end users.
Today, billing and discount policies, reverse logistics flow and voucher management are just a few of the elements found in this project as Crosspoint.
Similar projects