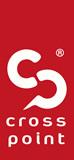 The Fashion Days story began in 2009, with the mission of offering exclusive branding to contribute to a positive change in look and style. In the years to come, the company has evolved and has become a complete product: an online shop with an impressive variety of products and brands, accessible anywhere and anytime.
Now it is the fashionable destination of Romania, Bulgaria and Hungary. It offers hundreds of thousands of products from an impressive variety of brands.
Crosspoint implementation
Point Logistix has very well understood our business specifics and internal procedures, which has significantly reduced implementation time. After optimizing internal logistics, we decided to extend the initial application by developing additional modules. We recommend this team for professionalism and ability to overcome deadlines, even when they are very tight.
Project features:
The implementation of Crosspoint WMS at Fashion Days was completed in 2013, when the volume of orders and the large number of suppliers required the selection of a specialized Supply Chain Management system. The company's migration from a flash sales to a stock has led to rapid growth through 300% stock increases and 200% sales from one year to the next. Delivering to 10 different countries in a single logistics platform required the setting of all system-specific rules to make the process exposed to users more complex with this level of complexity. Under these conditions, the scalability of the implemented WMS system has proven to be critical in responding rapidly to changes in business and adapting the complexity of the processes being pursued by solution to business requirements.
The main features implemented through the Crosspoint solution:
Reception with Identity, Individual Labeling, and Non-conformance Serialization
Put-away on cargo types
Chaos storage system
Batch picking
Conveyor integration
Courier system integration
Building
Cycle Count
RMA Processes
Dashboard
Business Intelligence Integration
Similar projects