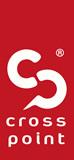 Sport Vision is a modern company that is characterized by flexibility, transparency, professionalism and dynamic development strategy. From the very beginning, we have been focusing on the branded sporting goods market. We have the license to import the following brands: Champion, Lonsdale, Sergio Tacchini, Ellesse, Umbro, Slezenger, Dunlop, Carrera, Karrimor, and international partner with top brands in the world: Nike, Adidas, Reebok, Collmar, Timberland. Sport Vision stores can be recognized for the widest range of sports shoes, clothing, sports equipment and 100% original accessories. Customers can make shopping with confidence in a friendly and professional environment. The products offered are diverse and include sports such as running, training, football, basketball and swimming. Sport Vision actively invests in the development of sports, both locally and regionally. Social responsibility and mutual cooperation characterize the company's relationship with the social environment. We are actively involved in community life. The company's mission is to become a market leader always inspiring and actively associating with customers and partners through a unique retail experience enhancing consumer lifestyle.
Project details
Client: Sport Vision
Implementation date: 2018
Field of activity: Retail
Site: Sport Vision
Crosspoint implementation
As a company in full development and expansion, we have been forced to put many aspects of our business into perspective. From the beginning it was clear to us that logistical processes are part of our priorities. Point Logistix has shown not only the necessary professionalism in such situations, but also support, knowledge and desire to find the best solution for us. Their advice influenced the decisions taken and they took us out on the right track. Point Logistix is a long-term partner, a partner that you can rely on, a partner who will support you in development and will "dare" you together.
Project features:
The Crosspoint WMS functionalities specific to Fashion logistics have been from the very beginning of the project essential tools for setting up best practice-based workflows.
Rapid integration with the ERP system and specific requirements were constraints easily accommodated by the Crosspoint implementation.
Standard and advanced features enabled:
Batch Picking
Break Bulk
Cross Docking
Labeling articles
SSCC
Packing List
Returns management
Similar projects