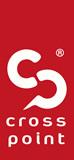 Mega Image, one of the first and largest supermarket networks in Romania, was founded in 1995. In 2000, Mega Image was acquired by the Belgian group Delhaize Group, an international retailer established in 1867 in Belgium, which operates three continents.
The company currently owns two store formats on the local market: Mega Image and Shop & Go.
In July 2014, the Mega Image Online service was launched, whereby all Mega Image stores can be delivered at home via direct, telephone or online orders from all consumers in Bucharest and Ilfov County.
Project details
Client: Mega Image
Implementation date: 2017
Activity: Retail
Company site: mega-image
Crosspoint implementation
We have called Point Logistix to implement a Warehouse Management System application that is required for e-Commerce Mega Image operations.
The suite, as well as the additional modules, helped us streamline the operations of the order preparation and delivery efficiency.
We recommend this team for the quality of the developed applications and for the professionalism they have demonstrated, both in the implementation phase and later on.
We will continue to trust their services and other projects.
Project features:
The implementation of Crosspoint WMS within Mega Image aimed to trace parcels prepared through the new stream of its own on-line store launched in 2017. The solution is a real-time integrated with courier and carrier ones making the only link between the on- -line and external systems to be Crosspoint.
Specificity has imposed the management of different types of goods (dry, frozen, fresh) with storage, consolidation and loading restrictions, allowing the drivers of the transport partners' cars to know the exact position of the goods within the delivery machines.
Various integrations with other solutions have enabled Crosspoint to connect ERP, retail and other sales channels, and be the core component responsible for uploading content to the on-line platform and stock availability available.
Similar projects