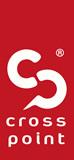 Quickshop.ro is the online store of SC Vertical CIA SRL. Installations in a building are particularly important and must be quality and functional throughout the building's life. We want our clients to be properly counseled, so we have created a specialized online shop of qualified personnel, in which we fully assume the solutions proposed. Because we understood what our customers want, we have been continuously developing our product portfolio since 2006. We understand the customer's need and his desire to get the goods ordered as quickly as possible, so we choose to quickly deliver our own stock products. Customer satisfaction is very important to us, so we have implemented sales management systems that deliver fast, safe, and error-free delivery. We have satisfied and satisfied customers who recommend us or come back with pleasure at us because quickshop.ro respects its commitments. We know that complete solutions are desirable for our customers, therefore Quickshop.ro develops parteneriate and provides on demand: assembly, service and maintenance for most of the equipment sold.
Project details
Client: QuickShop
Implementation date: 2018
Field of activity: Distribution
Site: QuickShop.ro
Crosspoint implementation
We have worked with the Crosspoint team from 2018, and since the first talks we have quickly gained confidence that they know what they are doing and that we are in the hands of professional pros.
Crosspoint has helped us to optimize processes and resources, optimize warehouse operations such as receiving and deliveries, or inventorying products, real-time surveillance of logistics chain operations and beyond. The solution demonstrates its efficiency every day, being a truly efficient tool for managing our warehouse.
The solution was quickly adapted to our company specificity and the support we provided in the implementation was fast and prompt. I highly recommend Crosspoint team.
Project features:
The variety of stock items, the existence of several sales platforms and the desire to improve performance indicators were some of the reasons that led to the decision to choose a WMS system. Crosspoint WMS has added to the traceability of all logistics activities a basic tool in stock availability calculation for both standard and multi-component items.
Standard and advanced features include:
3PL
Kitting
Integration of eCommerce platforms
Curier integration
Transformation of orders with dependent items
Similar projects