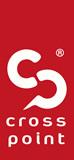 Practicom was founded in 1998.
The range of services includes:
National freight distribution with its own fleet;
Freight storage;
Value Added Services (Labeling, Repackaging, Promotions);
Cross docking;
Road haulage in domestic and international traffic with own and rented fleet; & gt;
Freight forwarding in domestic and international traffic: road, naval and air;
Customs clearance services;
Consultancy and implementation of logistics projects.
Project details
Client: Practicom
Implementation date: 2010
Field of activity: Services
Company site: practicom
Crosspoint implementation
Collaboration with the Point Logistix team started with the WMS solution, Crosspoint. When one of our customers requested the possibility of a last-mile distribution in the B2C area, we considered that the suite's Proof of Delivery solution is what we need.

The times in the project were not generous, but each time the experience and professionalism of the Point Logistix team allowed us to offer our customer the service they wanted.
Project features:
The implementation of the Crosspoint application suite has begun within Practicom by implementing the WMS solution along with advanced service delivery functionality (3PL).
Subsequently, the POD (Proof of Delivery) solution proved necessary to ensure delivery, shipment routing, incidents management, receipt of mobile printing solutions, and receipt for COD cash receipts.
All these functionalities are integrated in real-time with Practicom customers' solutions.
Similar projects