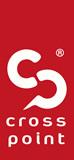 The Policolor-Orgachim Group is the regional leader in the field of paints and varnishes technology in the Southeast European region. We produce and supply complete solutions both for the consumer goods market, as well as for the industrial and automotive market. The Policolor – Orgachim Group was formed in August 1998, after Policolor acquired 51% of Orgachim JSC shares in Bulgaria. Orgachim JSC was founded in 1901 and is a market leader in Bulgaria. The Policolor-Orgachim Group produces in Bulgaria paints, resins and phthalic anhydride.
Project details
Client: Policolor
Implementation date: 2019
Field of activity: Production, Distribution
Site: Policolor
Crosspoint implementation
Project features:
The need to implement a professional solution in the Warehouse Management area has emerged within Policolor as a result of the desire to optimize flows and improve logistics performance indicators. Group-level flows that combine internal logistics with outsourced logistics, the existence of multiple factories at group level were some of the details the project analysis had to deal with in detail.
Standard and advanced features enabled:
Implementation of complex barcodes
Packaging Management
Kitting
Cost Management
Transport and integration Couriers
Batch Traceability
Similar projects