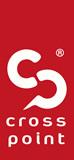 FAN Courier Express is a courier company in Romania, based in Bucharest. Established in 1998 by Adrian Mihai, Neculai Mihai and Felix Patrascanu, FAN Courier is ranked 12th in Top 100 of the most famous and longevive Romanian brands and ranked first in the SUPERBRANDS top of the category "Transport & Courier Service ".
Project details
Client: FAN Courier Express
Implementation date: 2015
Field of activity: Services
Company site: fancourier
Crosspoint implementation
We have in Point Logistix a trusted partner with whom we have implemented processes automation solutions. Often we had very short deadlines, but we found in this team the understanding and level of involvement needed to come up with the solutions we needed in a timely manner. Over the years, a relationship based on collaboration, understanding and trust has been strengthened. Point Logistix is currently an important partner in our projects.
Project features:
The fanning business of Fan Courier has imposed a multitude of developments and integrations of the mobile courier solution. Point Logistix's experience in mobility solutions has led to a successful partnership that has accomplished multiple development and integration projects, enabling new business lines and services to be launched or enhanced.
Proiecte similare